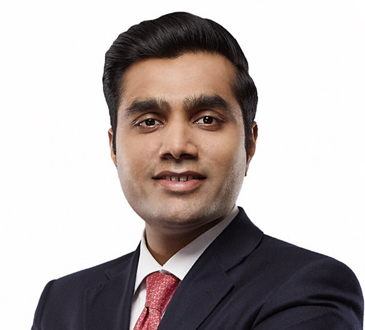 Forging Ahead with Fortitude
Adani Ports, India's largest port company had a very modest beginning in 1998 with just two berths at Mundra, in the Gulf of Kachchh in Gujarat, India. The scale and size of growth in Mundra port is unparalleled which today has 24 berths and is India's largest port.
Adani Ports now has pan India presence across nine locations. Our advantage and superior performance stems from the exemplary efforts of our multi-faceted team who are all aligned to our core values of Courage, Trust and Commitment. Innovative minds driven by excellence and empowerment are poised to achieve our vision 2020 of 200 MMT, well ahead of time and now aim to touch 500 MMT by the year 2025.
Our customers are the most important element of Port business and we are aligned and attuned to their needs and utmost satisfaction at all times. The state-of-the-art technology driven infrastructure, coupled with high level of automation and intense focus on time management in port and vessel operations ensures delighted customers.
Adani ports are harbingers of prosperity to not just the country's economy but also the communities we operate in. As responsible corporate citizens Adani ports are committed to sustainable development for the people of the community and the environment. We are already counted among one of the greenest port operators in the world and have taken huge initiatives for mangrove preservation and environment conservation. Our CSR arm operates in four chosen areas of education, healthcare, rural infrastructure development and sustainable livelihood for the local communities around the port.
With continued support from all of our stakeholders we are confident of going from strength to strength and soon be counted amongst the most prestigious port companies of the world.
Download high resolution image