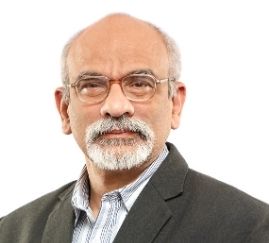 Ganesan Raghuram
Independent and Non-Executive Director
Prof. Ganesan Raghuram holds a bachelor's degree in technology from the Indian Institute of Technology, Madras and a post graduate diploma in management from the Indian Institute of Management (IIM), Ahmedabad and a doctorate in philosophy from Northwestern University.
He is currently a Director of Indian Institute of Management, Bangalore. Prior to taking over as director of IIM Bangalore, he was professor and chairperson of the Public Systems Group at IIMA. He has been Dean (Faculty), IIMA, Vice-Chancellor of the Indian Maritime University and Indian Railways Chair Professor.
He specialises in infrastructure and transport systems, logistics and supply chain management. He is a Fellow of the Operational Research Society of India and Chartered Institute of Logistics and Transport. He has teaching experience at universities in India, USA, Canada, Yugoslavia, Singapore, Tanzania, UAE and Japan.